6 1 CUSTOMERS
PASOS / PROCEDIMIENTOS FORMALES:
LOS CLIENTES/PAISES NOS ENVÍAN SU CARTA DE INTERÉS EN RECIBIR UNA PROPUESTA FORMAL PARA LAS NECESIDADES QUE PUDIERAN TENER (PATRULLERAS, OPV, CORVETAS, FRAGATAS, PORTA-HELICOPTEROS, BUQUES LOGÍSTICOS DE APOYO Y MULTIPROPOSITOS , Y NOSOTROS LES RESPONDEMOS CON NUESTRA PROPUESTA SEGÚN EL DETALLE SOLICITADO (INCLUYENDO LAS UNIDADES, REPUESTOS, ENTRENAMIENTO, ACCESORIOS Y OPCIONALES, E INMEDIATAMENTE SI HAY UN PRINCIPIO DE ACUERDO FIRMAMOS UN ACUERDO DE CONFIDENCIALIDAD , Y PROCEDEMOS A FIJAR UNA REUNIÓN CON EL EQUIPO TÉCNICO DEL CLIENTE PARA AVANZAR EN LOS DISEÑOS Y EQUIPAMIENTO STANDARD .
STEPS / FORMAL PROCEDURES:
CUSTOMERS / COUNTRIES SEND US THEIR LETTER OF INTEREST IN RECEIVING A FORMAL PROPOSAL FOR THE NEEDS THAT MAY HAVE (PATROLS, OPV, CORVETTES, FRIGATES, AIRCRAFT CARRIER, LOGISTICAL SUPPORTING VESSELS OR MULTIROLE, AND WE RESPOND WITH OUR PROPOSAL ACCORDING TO DETAILED REQUEST (INCLUDING UNITS, SPARE PARTS, TRAINING, ACCESSORIES AND OPTIONALS, AND IMMEDIATELY IF THERE IS A PRINCIPLE OF AGREEMENT WE SIGN A CONFIDENTIALITY AGREEMENT, AND PROCEED TO FIX A MEETING WITH THE CUSTOMER'S TECHNICAL TEAM TO ADVANCE IN STANDARD DESIGNS AND EQUIPMENT.
---
LO PRIMERO: SOMOS CONTRATISTAS DE DEFENSA ( https://es.wikipedia.org/wiki/Contratista_de_defensa  ) Y NO CONTRATISTAS MILITARES: 
EN ALGUNOS PAÍSES HEMOS PRESENTADO OFERTAS Y PROPUESTAS DE COLABORACIÓN, BASADAS EN EQUIPAR Y DOTAR A MARINAS DE GUERRA Y ARMADAS / GUARDIAS COSTERAS DE MEDIOS DE DEFENSA INTEGRALES.
BUQUES, DE TODO TIPO Y CAPACIDAD, APOYO AÉREO CON DRONES Y HELICÓPTEROS O AVIONES DE RECONOCIMIENTO, DE PATRULLA, SALVAMENTO Y RESCATE Y CON VARIOS MODELOS Y TAMAÑOS, SEGÚN LA NECESIDAD OPERATIVA DE CADA CASO EN PARTICULAR.
PROVEEMOS NO SOLAMENTE LOS EQUIPOS Y MATERIALES, SINO QUE ADEMÁS AYUDAMOS A QUE DISPONGAN DE SU FINANCIACIÓN, MUCHAS VECES DESDE EL MISMO PRESUPUESTO GENERAL APROBADO EN SUS RESPECTIVOS PAÍSES Y QUE EN ALGUNOS CASOS SE PUEDEN HACER AHORRAR EL DINERO PARA SUPLIR ESTAS NECESIDADES DE DEFENSA MARÍTIMA.
PARA ELLO CONTAMOS CON UN ESPECIALIZADO EQUIPO DE TÉCNICOS Y ASESORES, AUTÉNTICOS PROFESIONALES CADA UNO DE ELLOS EN SU SECTOR PARA PODER ATENDER Y SOLUCIONAR LOS CASOS Y PROBLEMAS QUE SE PRESENTAN A VECES EN ALGUNOS PAÍSES.
NO DUDE EN CONTACTARNOS, Y PUEDE ESTAR USTED SEGURO, QUE SU PAÍS DISPONDRÁ DE LOS MEDIOS Y EQUIPOS  QUE NECESITA PARA SU ESTRATEGIA DE DEFENSA: NI MAS NI MENOS, LO QUE NECESITA Y PUEDE ESTAR SEGURO QUE LE AYUDAREMOS A OBTENER SU FINANCIACIÓN, Y QUE LO ACOMPAÑAREMOS EN TODO EL PROCESO HASTA LA ENTREGA DE LAS UNIDADES O EQUIPOS.
CONSULTENOS, SEREMOS SUS ALIADOS EN ESTE TEMA, LO ESPERAMOS, BIENVENIDOS ABORDO DE LUZARDOMARINE GROUP, SU CONTRATISTA DE DEFENSA PROFESIONAL, DEDICACION EXCLUSIVA A SU PROYECTO, Y ADEMAS AMIGO  .
---
THE FIRST: WE ARE DEFENSE CONTRACTORS ( https://es.wikipedia.org/wiki/Contratista_de_defensa ) AND NOT MILITARY CONTRACTORS:
IN SOME COUNTRIES WE HAVE SUBMITTED OFFERS AND PROPOSALS OF COLLABORATION, BASED ON EQUIPMENT AND GIFT TO MARINE WAR AND ARMED / COASTAL GUARDS OF INTEGRAL DEFENSE MEDIA.
SHIPS, OF ANY KIND AND CAPACITY, AIR SUPPORT WITH DRONES AND HELICOPTERS OR AIRCRAFT OF RECOGNITION, PATROL, RESCUE AND RESCUE AND WITH VARIOUS MODELS AND SIZES, ACCORDING TO THE OPERATIONAL NEED OF EACH CASE IN PARTICULAR.
WE PROVIDE NOT ONLY THE EQUIPMENT AND MATERIALS, BUT WE ALSO HELP THAT THEY HAVE THEIR FINANCING, MANY TIMES SINCE THE SAME GENERAL BUDGET APPROVED IN THEIR RESPECTIVE COUNTRIES AND THAT IN SOME CASES THE MONEY CAN BE SAVED TO SUPPLEMENT THESE MARITIME DEFENSE NEEDS.
FOR THAT WE HAVE A SPECIALIZED TEAM OF TECHNICIANS AND ADVISERS, AUTHENTIC PROFESSIONAL EACH OF THEM IN ITS SECTOR TO BE ABLE TO ATTEND AND SOLVE THE CASES AND PROBLEMS THAT ARE PRESENTED SOMETIMES IN SOME COUNTRIES.
DO NOT HESITATE TO CONTACT US, AND YOU CAN BE SAFE, THAT YOUR COUNTRY WILL HAVE THE MEANS AND EQUIPMENT YOU NEED FOR YOUR DEFENSE STRATEGY: NEITHER LESS, WHAT YOU NEED AND YOU CAN BE SURE THAT WE WILL HELP YOU TO OBTAIN YOUR FINANCING, AND THAT WE WILL ACCOMPANY YOU IN THE WHOLE PROCESS UNTIL THE DELIVERY OF THE UNITS OR EQUIPMENT.
CONSULT, WE WILL BE YOUR ALLIES IN THIS THEME, WE HOPE YOU, WELCOME ABOUT LUZARDOMARINE GROUP, YOUR DEFENSE CONTRACTOR FRIEND.
---
DEFINICIONES:
DIFERENCIAS ENTRE CONTRATISTA DE DEFENSA Y CONTRATISTA MILITAR PRIVADO
CONTRATISTA DE DEFENSA:
Un contratista de defensa (también a veces llamado contratista militar) es una organización comercial o individuo que proporciona productos o servicios a departamentos de un gobierno. Entre los productos están los aviones militares, barcos, vehículos, armamento y sistemas electrónicos. Los servicios pueden incluir la logística, el soporte técnico y el apoyo de comunicaciones.
Los contratistas de guerra generalmente no proporcionan el apoyo directo de operaciones militares. En virtud de las Convenciones de Ginebra de 1949 los contratistas de defensa que participan en el apoyo directo de las operaciones militares pueden ser blancos legítimos de un ataque militar.
(Ver mas: https://es.wikipedia.org/wiki/Contratista_de_defensa
(Comparar con contratista militar privado. https://es.wikipedia.org/wiki/Empresa_militar_privada )
---
CONTRATISTA MILITAR PRIVADO: ( EMPRESA MILITAR PRIVADA)
Empresa militar privada
Se denominan empresas militares privadas o empresas proveedoras de servicios de defensa (en inglés: Private Military Company, Private Military, Security Companies) a aquellas que ofrecen servicios o asesoramiento de carácter militar, y a veces son catalogadas o definidas como mercenarias ("soldados de alquiler"). Muchas de estas empresas son también conocidas como contratistas de seguridad privada, corporaciones militares privadas, empresas militares privadas, proveedoras de servicios militares y de manera más genérica, industria militar privada. En el argot militar son llamadas simplemente EPSD o PMC, iniciales en español e inglés respectivamente.
Los servicios y asesoramiento prestados son semejantes a los que un ejército o cuerpo policial dependientes de un gobierno pudiesen ofrecer, pero a menor escala. Estas empresas, por ejemplo, prestan entrenamiento a fuerzas locales dirigido a sustituir en un futuro a las fuerzas armadas, pero también son empleadas para ofrecer servicios de seguridad en un lugar concreto. Por lo tanto, las empresas militares privadas se concentran geográficamente en áreas conflictivas, preferentemente en escenarios de baja intensidad bélica o con enfrentamientos no convencionales, como la guerra de guerrillas. Sin embargo, los contratistas que usen la fuerza en una guerra podrían ser considerados, según el Derecho internacional, como combatientes ilegales, por lo que serían privados de derechos que sí tienen los soldados de un ejército. Pese a ello, el estatus jurídico de los contratistas militares es dudoso en algunos casos, ya que países como EE. UU. no son signatarios de la totalidad o parte de las convenciones internacionales que definen quién es un mercenario en caso de guerra y cuáles son sus derechos.
---
DEFINITIONS:
DIFFERENCES BETWEEN DEFENSE CONTRACTOR AND PRIVATE MILITARY CONTRACTOR
Defense contractor
A defense contractor (also sometimes called a military contractor) is a commercial organization or individual that provides products or services to government departments. Among the products are military aircraft, ships, vehicles, armament and electronic systems. Services may include logistics, technical support and communications support.
War contractors generally do not provide direct support for military operations. Under the 1949 Geneva Conventions, defense contractors engaged in direct support of military operations may be the legitimate targets of a military attack.
(See more here : https://es.wikipedia.org/wiki/Contratista_de_defensa
(Compare with private military contractor.  https://es.wikipedia.org/wiki/Empresa_militar_privada )
---
PRIVATE MILITARY CONTRACTOR:
https://es.wikipedia.org/wiki/Empresa_militar_privada
Private military company
They are called private military companies or companies providing services of defense (in English: Private Military Company, Private Companies, Security Companies) to those that offer services or advice of military character, and sometimes they are cataloged or defined like mercenaries ("soldiers of rent "). Many of these companies are also known as private security contractors, private military corporations, private military companies, military service providers and, more generally, the private military industry. In military slang they are simply called EPSD or PMC, initials in Spanish and English respectively.
The services and counseling provided are similar to those that an army or police corps dependent on a government might offer, but on a smaller scale. These companies, for example, train local forces to replace the armed forces in the future, but they are also used to provide security services at a particular location. Therefore, private military enterprises are geographically concentrated in conflict areas, preferably in low-war zones or with unconventional confrontations, such as guerrilla warfare. However, contractors who use force in a war could be considered, under international law, as illegal combatants, so that they would be deprived of the rights that the soldiers of an army do. In spite of this, the legal status of military contractors is doubtful in some cases, since countries like EE. UU. Are not signatories to all or part of the international conventions that define who is a mercenary in case of war and what are their rights.
---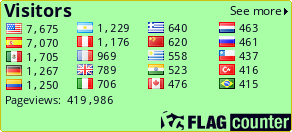 .
---
 These offers  are not contractual. All specifications are given in good faith and offered for informational purposes only. The publisher and company does not warrant or assume any legal liability or responsibility for the accuracy, completeness, or usefulness of any information and/or images displayed. Products inventory, specifications and  prices are subject to change without prior notice. None of the text and/or images used in this brochure maybe reproduced without written consent from the publisher.
QUIERE VER SU PUBLICIDAD AQUI, ?
SI SU ASTILLERO CONSTRUYE BUQUES MILITARES ) CORVETAS, FRAGATAS, OPV, , ETC.
AQUI UN PIE DE  PAGINA  PARA SU OFERTA.!!!!!!!!

---
Gobiernos, ONG
Para gobiernos y ONG brindamos asistencia en la comercialización de sus barcos usados, canalizando clientes potenciales y la comunicación con otros gobiernos y ONG que podrían estar interesados en comprar estos barcos.
Condiciones de venta:
Solo promocionamos embarcaciones que están a la venta en un acuerdo directo con el vendedor y que actúan como el único intermediario. Nuestra comisión es del 5% sobre el precio de venta final, con un mínimo de 10.000 euros como tarifa fija en caso de que la comisión sea menor. Todos los buques serán visitados por nosotros, fotos documentadas e informes de estado general (inspección técnica física) , documentos del barco revisados y copiados. Los costos de viaje para las visitas iniciales y las visitas del cliente deben ser pagados por el propietario del buque.
 LOS ESPERAMOS EN: CLIENTES VIP:

---
Governments, NGOs
For governments and NGOs we provide assistance in marketing their used boats, channelling potential clients and communication with other governments and NGOs that might be interested in buying these vessels.
Sales conditions:
We only promote vessels that are for sale on a direct agreement with the seller and acting as the only broker. Our commission is 5% on the final sales price, with a minimum of 5.000 Euro as fixed fee in case the commission would be less. All vessels will be visited by us, photo documented, ship's papers checked and copied. Travel costs for initial visits and client visits has to be paid by the vessel owner.
---